Few of us enter our careers already skilled in the art of leadership. We spend our early career years learning (and often failing) to become great leaders. Many never become great leaders, often because they fail to invest the time …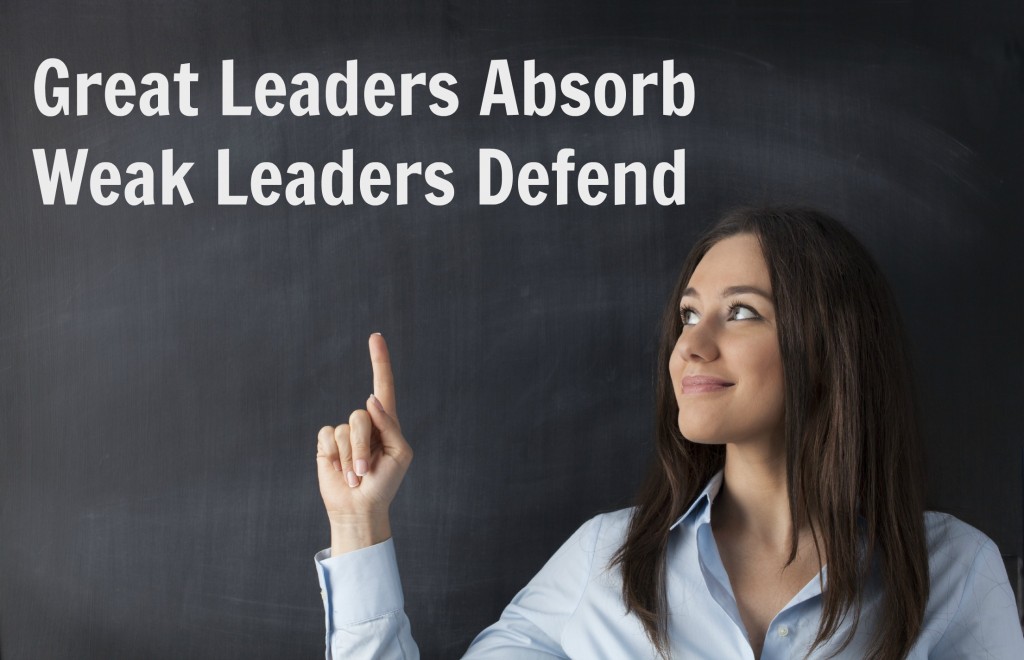 Recently I heard Andy Stanley say,
Great leaders absorb. Mediocre leaders defend.
Learning this simple leadership principle will yield stunning results for any leader that commits to it. Absorbing criticism without being defensive seldom comes naturally for a leader. But learning to absorb rather than to defend is one of the marks of mature leadership. A mature leader listens and reflects. A novice leader argues and defends.
Why Absorb Rather than Defend?
1. There May Be Some Level of Truth in Criticism